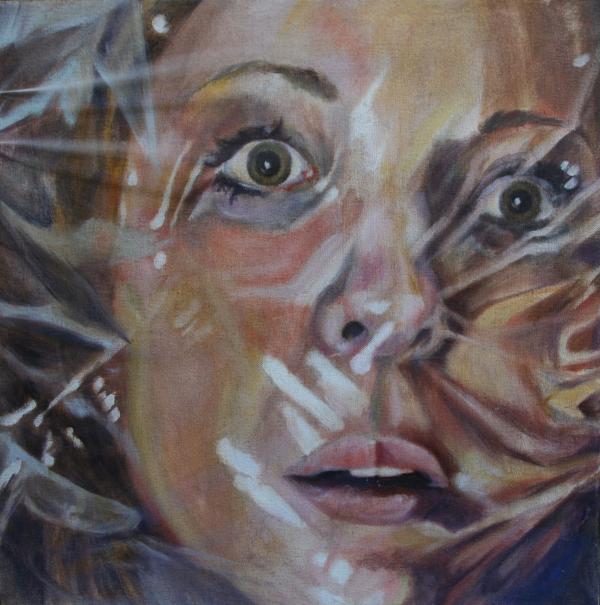 Originally Posted on RC website and forums (2007)
Mr. Karan Verma ek sarkari karmchari thay unki naukri kay ab kuch hi saal reh gaye thay. Unki patni ek grahni thi aur unke 2 ladke aur 1 ladki thi(Dilip,Rohan aur Akansha).Unki aarthik sthiti samanya thi,unkey teeno bachche jawaan ho chuke thay par unka chhota beta,Rohan maansik roop se kamzoor tha.Unki aarthik sthiti par unka chhota beta bhojh bana hua tha aur bachpan se ab tak usse gharwaalo ki dutkaar hi mili thi. Phir bhi wo sabhi ko apna maankar unse baatein karne ki naakaam kosishein karta rehta.Din kat rahe thay ki tabhi Mr. Karan ka Heart Fail ho gaya aur unhe Hospital mey bharti karvaya gaya. Mr. Karan pehle hi apni jawaan beti ki shaadi aur ghar ki sthiti ko lekar chintit thay aur ab unka Heart Failure honay se jaise poore ghar par pahaad toot pada. Doctors nay Heart Transplant ki baat kahi aur jiske liye Verma parivaar ko jald hi lakho rupaye jutane ko kaha gaya.Itni jaldi itna saara paisa jutana parivaar mey kisi kay bas ki baat nahi thi aur Heart Transplant kay liye Mr. Karan kay matching blood group ka dil dhoondna bhi mushkil lag raha tha.
Sabhi gharwaalo nay Rohan ko maarkar Mr. Karan kay Heart Transplant kay liye uska dil isteymaal karne ka shadiyantra racha.Rohan ko sotay huey ak kamre mey bandh kar diya gaya aur uss kamre mey angithi jala di gayi,Rohan bahut dair tak chillata raha usse apno par vishvaas tha par uske apne aaj uske vishvaas kay saath saath usse bhi maar rahe thay.Jald hi kamre mey gaadha dhuaa aur Carbon Mono Oxide jaisi jehrili gases bhar gayi aur dum ghutne se tadapte Rohan nay dum todd diya. Sabhi gharwaalo nay jald hi iss haadse ka naatak duniya kay saamne kiya aur ghar kay mukhiya ki haalat ki dhuhaai dekar Rohan ka dil Mr. Karan mey transplant karne ki guzarish ki jo turant hi maan li gayi aur Rohan ki maut kay kuch hi ghanto baad uska dil uske pita mey transplant ho raha tha.
Mr. Karan ko Rohan ki maut kay baare mey sabhi gharwaalo nay sach-sach bata diya par Mr. Karan to apne parivaar sey bhi do kadam aage nikle aur operation kay baad Ardh-behoshi ki haalat mey hi sabhi ko unke kaam ki shabashi di aur Rohan kay doosre anngo ko baichne kay sujhaav bhi de daala. Rohan kay lagbhag sabhi aantrik anng jo bik saktey thay uske besharm parivaar waalo nay jaldi hi gair kanooni tareke sey thikaane laga diye. Ab Verma pariaar kay paas lakho rupaye aa chuke thay jinse naa sirf Karan Verma kay Heart Transplant kay operation ka kharcha chuka diya gaya balki ab unki aarthik sthiti bhi sudhar chuki thi.

Unn sabhi nay uss paise kay ak bahut bade hissey se ak shaandaar Car khareedi. Mr. Karan Verma abhi poori tarah se recover nahi huey thay isliye kuch dino tak unhe hospital mey hi guzarne thay.
Mr. Karan ko chhodkar sabhi nayi Car ki pehli sair par nikle........thodi dair baad unki Car aniyantrit hokar ak sunsaan sthaan kay andhiare kinare par ruk gayi. Car kay darwaze nahi khul rahe thay aur uska Air Conditioner kharab engine ka uddta dhuaa andar kheench raha tha.Sabhi ka dum ghut raha tha aur unki haalat bigad rahi thi par unki haalat ko dekhne waala waha koi nahi tha.Tabhi sabko Car mey apne saath ak chauthi aakriti bhi tadapti hui nazar aayi.......uss aakriti par Dilip nay Torch ki roshni maari......wo Rohan tha.......ya yu kahein ki Rohan ki aatma ya bhoot tha.Sabhi parivaar waalo ki Rohan ki tarah hi dum ghutne se maut ho gayi.....lekin Rohan nay aakhri waqt mey unka saath nahi chhoda.
Idhar Mr. Karan Verma hospital mey ajeeb harkate kar rahe thay aisa lag raha tha jaise wo pagal ho gaye ho.Har guzarte ghantey kay saath Unki haalat bigadti jaa rahi thi aur kuch hi ghanto mey to wo kisi Maansik roop se kamzoor vyakti ki tarah harkate kar rahe thay.Doctors nay jaanch ki aur Karan Verma kay iss bartaav ki wagah batayi haal hi mey unke shareer mey transplant huey dil ki jiske aniyamit karya kay kaaran Mr. Karan Verma kay dimaag kay kai hisso par khoon kay thhakey jam gaye thay aur unke kai anng bhi asamanya karya kar rahe thay. Rohan ki aatma nay apna pratishood le liya tha.....lekin usne unn logo ko chhod diya jinhone uske anng khareede thay.
The End!!